Invisalign Teen · Lander & Riverton, WY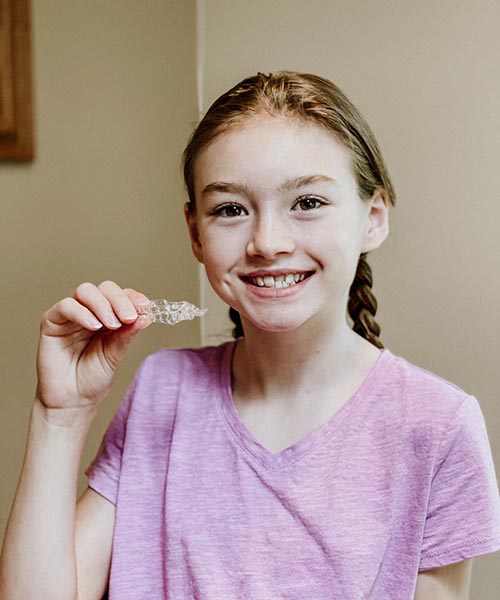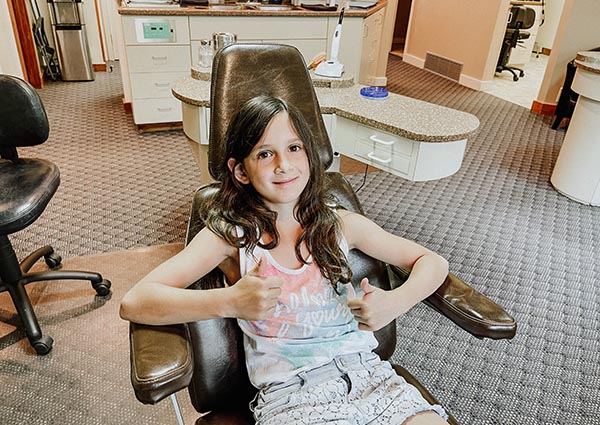 The Braces-Free Way to a Gorgeous Smile
We are Your 5-Star Invisalign Teen Provider in the Lander Area
Thanks for taking some time to visit our Invisalign Teen page. We hope you find exactly what you are looking for here, but if not, please call us! We understand that getting orthodontic treatment for your teen can be stressful. How can you be sure you're using the right orthodontist? Can they meet your child's treatment needs, and give them a smile that they will be confident about? Here at Olsen Orthodontics, we take pride in getting to know each and every one of our patients, so we can not only understand what they need, but we can understand what they want.
Invisalign is oftentimes a great choice for teenagers. Invisalign allows them to get the smile that they want, without having to worry about the stressors that come along with traditional braces. Invisalign clear aligners are virtually undetectable and can also be removed, allowing your child to go about their normal eating habits, but more importantly, it allows them to continue their oral hygiene habits. Are you interested in Invisalign clear aligners for your teenager? We hope you take some time to learn a little bit more about the experience you can expect to receive here at Olsen Orthodontics.
Get a beautiful smile up to 50% faster than braces
Dr. Olsen's 3-Step Invisalign Treatment Process
Here at Olsen Orthodontics, we have a unique, 3-step Invisalign treatment process that is designed to provide not only exceptional results, but an exceptional customer experience. We hope you take some time to learn about our process below, and as always, if you have any questions, don't hesitate to reach out!
Receive Your Personalized Invisalign® Treatment Plan
Just like no one person is the same, no one smile is the same either. This is why each of our patients receive completely customized treatment plans. After going over your treatment plan with Dr. Olsen, you'll receive your clear aligners and will be on your way to a radiant smile!
Wear Your Clear Aligners as Directed and Keep Enjoying Your Life
Once you receive your clear aligners, simply wear them as directed and go about living your everyday life. Because Invisalign clear aligners are removable and discreet, there is no disruption to your normal routines and practices.
See Amazing Results with Fewer In-Office Appointments
Not only is Invisalign convenient and easy to use, but they also allow for fewer in-office appointments. After you wear your aligners for the allotted amount of time, your new, radiant smile will be revealed! Sound amazing? It is!
Take your first step toward a healthier, more attractive smile today - call or click to schedule your complimentary new patient consultation!
What You Should Know About Your Invisalign Teen Clear Aligners
You and your teen probably have a lot of questions about Invisalign clear aligners! Will they be able to continue their extracurricular activities as normal? Do Invisalign clear aligners hurt? How do Invisalign clear aligners work?
We have taken some time to answer some of our most frequently asked questions to the right. We hope that we can answer all of your questions here, but if not, feel free to call us! We would love to talk with you and put to rest any concerns you may have. Ready to take the next step for your teen? Schedule their complimentary consultation today! We look forward to meeting you.
Our Patients are Raving About Us
We truly find it to be an honor to serve so many amazing patients in our community. Our patients are what makes us a family, and we appreciate each and every smile that walks through our door! Hear from just a few of our amazing patients below.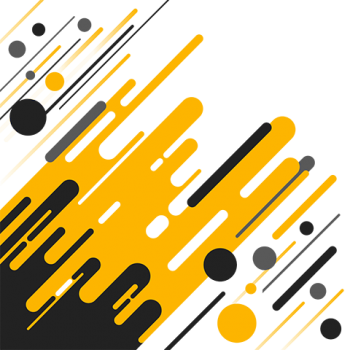 See For Yourself Just How
Amazing
an Orthodontic Experience Can Be
Your journey to a healthy, more beautiful smile begins with a simple click. Schedule your complimentary new patient consultation today. We offer virtual and in-office options for your convenience.